Common Tern by Jon Hatch
In addition to being a lovely vacation spot, Punta Gorda/Englewood Beach is bustling and bursting with art and craft in all media; artists of all flavors; creative spaces and retail shops; and myriad natural inspiration. As part of my continuing mission to scratch the surface for you, here is Creative Confluence, Part 4 (Port Charlotte, Part 2)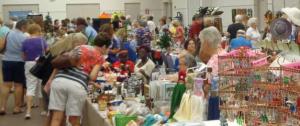 Cultural Center of Charlotte County offers education in arts, academics, dance, and exercise and recreational, social, and fitness activities as well as myriad music and theatre productions, art and craft festivals, farmer's markets, and "pre-loved," collectible, and hand-made shopping. Bonus: they're in the same building as the Port Charlotte Library! Visit facebook.com/yourculturalcenter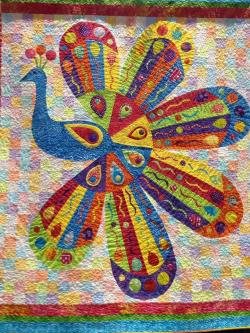 . 2280 Aaron St. 
Expert Sewing Center offers a wide range of fabrics and notions, as well as Brother sewing and embroidery machines (and service for all brands of machines), as well as lessons, demonstrations, and classes. A perfect place to pick up a special fabric or notion to make a keepsake of your trip when you're visiting us! Visit their Facebook page for more information. 3846 Tamiami Tr.
At Golden Needle cross stitching is their passion, and they celebrate it in all its forms. They're packed to the gills with an incredible selection of unique kits, threads, fabrics, and supplies to support the crafting community, and they offer beautiful custom machine embroidery for schools, businesses, and individuals at affordable prices (including free consultations). Visit their Facebook page today, and plan to stop by when you're in town! 1225 Tamiami Tr., Unit A3.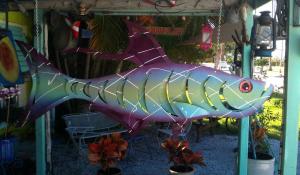 Hatch Gallery features whimsical wildlife driftwood art, wood carvings, antiques, and collectibles. Jon Hatch is considered an eco-artist, cleaning up the environment and recycling items many would not consider useful. On a daily basis, he sifts through his pile of driftwood, old railroad trestles, old wooden fences, etc., to create his masterpieces. Visit his Facebook page to get an idea of the treasures to be found! 14375 Pambar Ave.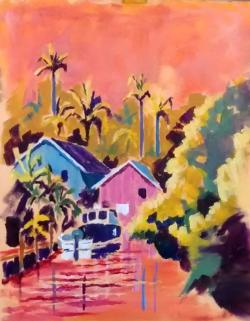 Paint your own keepsake of your trip with Peace River Painters! This plein air (French for "outdoors") painting group meets at various sites in Charlotte County (as well as other areas in beautiful Southwest Florida) to paint, every Monday, 9:00—noon, September through June. All levels and mediums are welcome.  No instruction is provided, and no fees are charged, but friendly tips and suggestions are available.  Visit their Facebook page and peaceriverpainters.com for schedule, locations, and more information. Charlotte County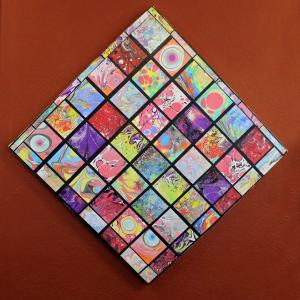 Tamiami Art & Frame is an art gallery and custom-frame shop and much more! Might just be the perfect place to take your newly-painted keepsake artwork for framing! Visit them at tamiamiartandframe.com and their Facebook page for more information. LaPlaya Plaza: 2811 Tamiami Tr., Unit N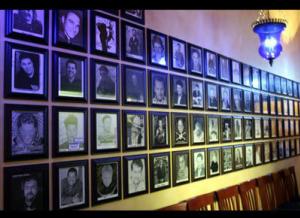 Visani Comedy Theater offers live entertainment at least 5 days a week, including nationally-known comedians and stellar tribute band experiences. Visit visani.net and their Facebook page for their full schedule. 2400 Kings Hwy.
Catch up with the series by reading Creative Confluence Part 3: Port Charlotte.