Artistic Display at Pomegranate & Fig Gift Boutique, Punta Gorda
Why You Should Choose to Visit Punta Gorda/Englewood Beach, a Reminder in Six Parts
We'd like to remind you why you should plan to come—or come back—to Punta Gorda/Englewood Beach when you're comfortable traveling.
Part 4: Take Some Time to Shop or Just Art Around
After you've fed your belly (inspired, we hope, by Part 3 of this series), feed your creative soul with myriad artistic experiences in Punta Gorda/Englewood Beach.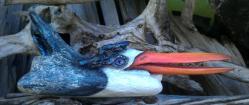 This is a very inspired community that supports art and craft fairs of all sizes and types; classes of all kinds; and public art displays through Art in Public Spaces by Charlotte Arts (the gallery is open!). 
Almost everywhere you go, you'll be able to shop for wall art, ceramics, furniture, sculptures, jewelry, and more. Explore unique shops and galleries to find even more gems, like funky driftwood wildlife, clothing, handbags, hand-crafted kaleidoscopes and kitchen knives, functional and decorative pottery, blown-glass ornaments, metal work, and…well, the list goes on and on. You can watch the creative process and talk to artists at work at Artisan Atelier in Punta Gorda!
All this art and imagination made Punta Gorda/Englewood Beach the perfect location for the Peace River Botanical & Sculpture Gardens, which celebrated its third birthday in November 2020. This one-of-a-kind spectacle of intriguing botanicals and mind-bending art installations reflects our love and celebration of nature, conservation, and creativity. The gardens have recently reopened and tend naturally toward social distancing.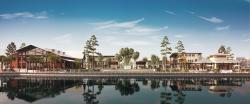 Art of the "interior" kind can be found in the relatively-new city of Babcock Ranch. The nation's first solar-powered town features genuine artistry in their model homes, and with an appointment, you can take a tour of them. Stop by the Discovery Center inside Woodlea Hall to register to see the models and pick up a community guide with map. (If you're really interested, you may want to call in advance as they can't always make same-day appointments.)
Whether or not you see the model homes, this innovative town also offers beautiful views and plenty to do, with a self-driving people mover, electric boat rides on Babcock Lake, gourmet cuisine at Table & Tap, ice cream and other goodies at Square Scoops Coffee & Creamery, and much more.
If you're looking for a more personalized keepsake of your time with us, there are plenty of places to make your own, including a wide variety of guided painting classes using everything from wooden signs and furniture to ceramics, canvas, and palm fronds. Or, find a cross-stitch to work on, create a piece of resin art using shells you found on the beach, or create your own fused glass masterpiece. Visit our Arts, Culture & History page to find a gallery or museum to explore, or a place (or ten) to create your own souvenir, and check out our in-progress Creative Confluence blog series here.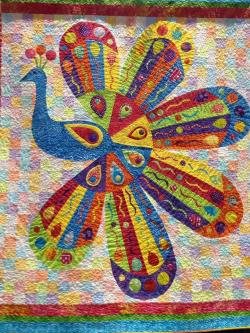 Our many retail spaces also offer an astonishing variety of treasures and experiences. To give you just a taste, we have open-air farmer's markets; independent bookstores; all manner of boutiques carrying special clothing, jewelry, accessories, art, and keepsakes; nicely curated consignment shops and co-op art and craft marketplaces; one of the nation's top Harley-Davidson® dealerships; an additional independent motorcycle gear and clothing store; a pop culture antique museum; a model hobby shop; and…too much else to name! 
Punta Gorda/Englewood Beach really is a dream come true for art (and retail) aficionados.
Visit our Shopping page to begin exploring, and for information on local farmers markets. 
We can't wait to welcome you back into our creative community!
Updated 1/28/2021