Dolphins riding the wake of a boat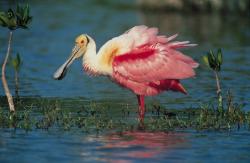 We appreciate our natural areas and the critters who live there. Catching a glimpse of a manatee, an alligator, a sea turtle, a dolphin or three, or a bobcat or Florida panther (if you're very lucky) can be exciting, and the sheer variety of birds in the area is endlessly entertaining. 
To observe our wildlife safely, for both you and them, Punta Gorda/Englewood Beach offers a number of nature tours and encounters. Visit our Attractions page to find your next adventure.
A great way to get out and experience nature is a Babcock Ranch Eco-Tour. This is a fun, informative, and value-added (read: lunch at The Gator Shack then shopping in the gift shop) tour through pristine nature areas rife with wildlife and historic cracker cattle.
If birds are more your thing, you'll be happy to know there are seven sections of the Great Florida Birding Trail within Charlotte County. We're definitely a birder's paradise!
Our local Peace River Audubon Society conducts walks, bird counts, and offers lectures; find out what they're up to on their website.
Visit our Birding page for more, and take advantage of the Cornell Lab of Ornithology's great tracker that shows recent sightings by watchers using the eBird system.
Of a feather, as it were, is Peace River Wildlife Center (PRWC) in Punta Gorda. While they rehabilitate and rescue all kinds of animals, they offer plenty of up-close bird-centric experiences. If you visit around 2:30 pm; you may catch them feeding the pelicans. 
Punta Gorda/Englewood Beach is also home to many other conservation-focused groups—so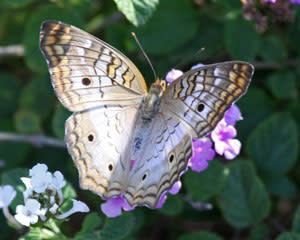 me offering tours, guided walks, special events, and more—who work to preserve and protect our spectacular natural areas.
To instill that same stewardship in kids, The EYE on Nature Youth Explorers Club is designed to help families discover and appreciate natural attractions in the Englewood area. This special program was developed by the Englewood Florida Chamber Tourism Assembly and Englewood Community Services Inc. with support from the Punta Gorda/Englewood Beach Visitor & Convention Bureau (VCB) and Visit Sarasota County. You can find more information and purchase a Pak right here.
This area is special, and we're grateful for the many individuals and organizations who work hard to make sure that the bounty we're blessed with is safeguarded for all to enjoy. We treasure our natural areas, and we invite you to enjoy them too. Find conservation groups and more on our Nature and Parks page.