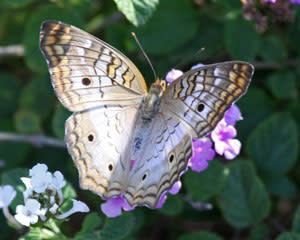 We appreciate our natural areas and our wildlife. Catching a glimpse of a manatee, an alligator, a sea turtle, a dolphin or three, or a bobcat or Florida panther (if you're very lucky) can be exciting, and the sheer variety of birds in the area is endlessly entertaining. 
A great way to get out and experience nature and wildlife in the area is an outing with Babcock Ranch Eco-Tours. This is a fun, informative, and value-added (read: lunch at The Gator Shack then shopping in the gift shop) tour through pristine nature areas full of wildlife and fascinating history. Not far south is Octagon Wildlife Sanctuary. They offer private, guided tours that get you up close (but not too close) to lions and other big cats, bears, primates, canines, and much more.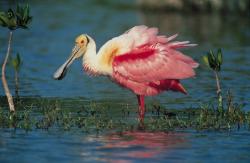 If birds are more your thing, you'll be happy to know there are seven sections of the Great Florida Birding Trail in Punta Gorda/Englewood Beach. We're definitely a birder's paradise. 
Of a feather, as it were, is Peace River Wildlife Center (PRWC) in Punta Gorda. They offer plenty of up-close bird-centric experiences. If you visit around 2:30 pm; you may catch them feeding the pelicans. 
This area is special. We treasure every bit of it, and you're invited to enjoy it too!