Blue heron in flight on the beach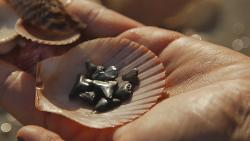 We treasure our Outsiders—those who love being outdoors and adventuring off the beaten path. Our area, Florida's Charlotte Harbor Gulf Island Coast, is chock-full of outside activities. Meet some of our Outsiders here, and find inspiration for your next (or your first!) trip back here.
We're a quieter and less crowded destination and very nature-focused, with myriad outdoor adventure choices from land to sea.
Enjoy a swim in the gorgeous waters of The Gulf and find fossilized shark teeth and a wide variety of shells on our beautiful beaches while basking in a great view. Visit our Beaches page to find your perfect sand-scape. For a deeper exploration (apologies), we have several scuba dive shops in the area, as well, Fantasea Scuba in Port Charlotte and Gaspar's Dive and Board in Englewood.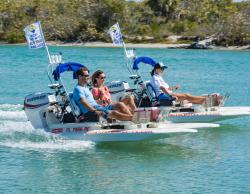 When it comes to water, if you prefer "on" to "in," try a nature, sunset—or even electric!—boat cruise, or rent a kayak, canoe, stand up paddleboard, or jet ski. Many businesses offer guided tours as well as "on your own" rentals. You can even pilot your own personal power catamaran! No matter your speed, you'll find something fun to do on the water. Visit our Boating and Watersports page for more.
Speaking of getting on the water, the fishing in our area, known as "The Tarpon Capital of the World," is legendary. Whether you're into deep-sea, back-bay, or flats, you'll find your fish here, including tarpon, Snook, redfish, barracuda, cobia and grouper.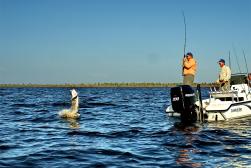 Get inspired to get out there by the blog posts of Capt. Debbie Hanson of She Fishes 2, and by Guidelines TV, our own locally-produced fishing show by regional fishing guide Capt. Jay Withers (we wrote about him, as well). 
Our comprehensive Fishing Guide (PDF) will start you off on the right track, with information on everything from what you can catch and what bait to use to finding a boat or kayak launch, etc. Our Fishing page offers a great overview of the area, listings of charters and guides, licensing information, interesting tidbits, and more.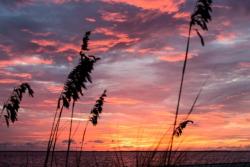 If you're looking for that "ahhhh" moment at the end of a fun-filled day, there's nothing better than enjoying one of our amazing sunsets over the water at Port Charlotte Beach Park, Fishermen's Village, the Tiki Bar at The Four Points by Sheraton, or from the deck of any number of vessels on a sunset cruise! Visit our Attractions and Tours page and our Boating and Watersports page (link above) and type "sunset" or "sunset cruise" into the search box to find an amazing experience.
We're excited to welcome you!