Florida is "The Sunshine State," but it's also very much about the water, so many of our visitors travel here by boat, store their boats locally for use when they're here, or rent boats on the regular. As such, Cape Haze Marina presents some great reasons to use a marina for all your boating needs when you're in our area.
Easy Access to Facilities/Resources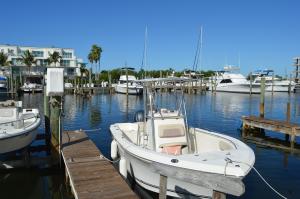 At most marinas, you will be able to fuel up, use the internet, stock up on snacks, and more. Some, like Cape Haze Marina, may also provide marine repairs and maintenance services, on-the-water safety, boat detailing, boat rental and boat club partners on site, and even a nearby convenience store! 
Storage and Security
As a boat owner, it can be difficult to find a storage option for your vessel. Boaters tend to utilize their garages, driveways, and lawn to sit their boat on, but a safer, more effective option is using a marina.
Besides providing storage for boaters, marinas are also popular because they provide one of the safest and most secure places to store your vessel. Most marinas offer gated entries, surveillance, and even more. This will give you the peace of mind you need to enjoy your time both on and off the water.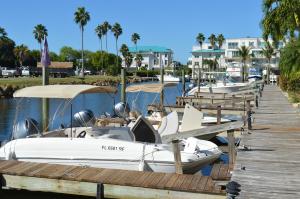 Convenience
Marinas offer value when it comes to convenience that very little storage solutions are able to duplicate. By keeping your boat at the marina, you don't have to worry about hooking it up to your trailer and driving it to your destination as it is already there waiting for you!
Service and Satisfaction
Cape Haze Marina's first priority is customer satisfaction. Our goal is to provide the quick and efficient service our customers want.
Above and Beyond
To maximize your time on the water, just give us a call at least 60 minutes prior, and we will have your cooler stocked and your boat gassed and waiting for you at the dock. When you return, simply leave your boat at the dock, and we will return it to your bunk, in the secure, dry-storage building.
Looking for the top-rated marina in SWFL? Check us out!
Cape Haze Marina
6950 Placida Rd.
Englewood, FL 34224
Phone: 941.698.1110
Boat Rentals: 941.662.9639
Email: info@capehazemarina.com