Punta Gorda/Englewood Beach is an artistically inclined and inspired community, which means you'll find art everywhere, from historical murals on buildings to traditional galleries to artful retail displays. 
 
Punta Gorda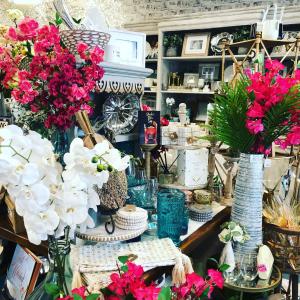 Punta Gorda boasts the largest free art gallery in the region, the Visual Arts Center. Downtown also features a true artist collective, Sea Grape Gallery and the work space Artisan Atelier, where you can not only see wonderful art, you can watch the creative process and talk to the artists. 
To truly experience larger-than-life-size art, up-close-and-personal, visit Peace River Botanical & Sculpture Gardens. This one-of-a-kind spectacle of intriguing botanicals and mind-bending world-class art installations reflects the area's love and celebration of nature, conservation, and creativity. Their gift shop is full of curated treasures to take home.
 
Port Charlotte
In Port Charlotte, the charming Hatch Gallery offers all manner of wildlife rendered on natural and unexpected materials.
And of course, the Port Charlotte Town Center Mall is a treasure trove, with everything from large retailers to niche shops.
 
Englewood
In Englewood, don't miss a trip to the Barefoot Trader for souvenirs and unique swimwear, beach baubles, and more. And, if you don't have the time to find a perfect shell to remember your trip by, head over to Sheryl's Shell Shop for a large selection of local and exotic shells and gift ideas.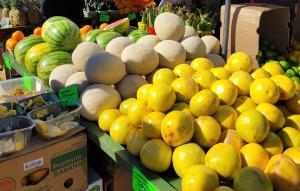 Shopping is always fun, with creative retail spaces offering a great variety of goods and experiences, like several open-air farmer's markets, an independent bookstore, and all manner of boutiques carrying curated clothing, jewelry, and accessory collections, 
No matter what you're looking for, from original art pieces for gifts or keepsakes to a new vacation outfit, jewelry set, or bauble, Punta Gorda/Englewood Beach is an art (and retail) aficionado's dream come true.