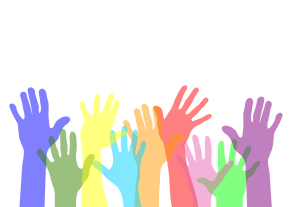 Here are some exciting volunteer opportunities coming up:

The 2019 Snowbird Baseball Classic swings into action Feb. 15–March 26 throughout Charlotte County ballparks. About 20 Division I and 25 Division III baseball teams are scheduled to participate. Volunteers are needed to help run this popular collegiate tournament and volunteer signup events will be held in North Port, Port Charlotte, and Punta Gorda. Volunteers who cannot attend in person can either register online here or call 941.876.3226. 
The Cultural Heritage Center will be hosting its 2nd Annual International Culture Fest, July 12 and 13 at Fishermen's Village. Volunteers are needed to attend the welcome table and greet and direct visitors. Last year's event was a feast of cultural food, music, and performance, and this year looks to be even better! Click here to register.

Ongoing: share your knowledge of the area as an Information Specialist for the Visitor and Convention Bureau. Read the job description here here and call the Punta Gorda/Englewood Beach Visitor & Convention Bureau at 941.743.1900 with questions.

Take advantage of any of these great opportunties, or sign up as a general volunteer here.