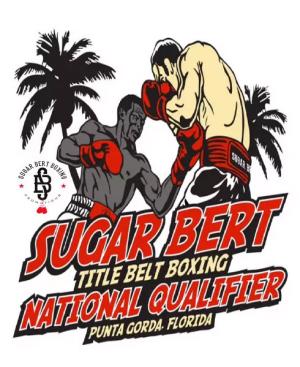 This two-day amateur Olympic-style boxing tournament is an event for all boxers of all ages—Bantam, Intermediate, Junior, Senior, Women, Open Men, Novice, and Master—and features 500 boxers in three different rings over two full days, including up-and-comer Evan Holyfield! 
The winners of each weight class division(s) in this double-elimination tournament.will win a Title Belt and will advance to the National Championship, November 18–21, 2016 in Kissimmee, Florida, at The Park Inn Radisson Resort, Disney World.
Doors open 10:00 am June 11 and 12. Tickets range from $10–$25; click for tickets.
Corporate Sponsorship Tables
These private tables are located in the prime viewing area in the venue.  Not only will sponsors have the best seats, they'll also have access to a lot of the behind-the-scenes action. Sponsorship package includes:
Four VIP two-day all-access Guest Passes
$100 food and beverage Voucher
Four event t-shirt Vouchers
One-day VIP Admission
Exclusive access to ring-side seats and good only for the particular day for which it's purchased. 
One-day General Admission
Admission and first-come, first-serve seating. As with the VIP admission, these passes are also only good for the particular day for which they are purchased.
The event will be held at the Charlotte Harbor Event & Conference Center, 75 Taylor St., Punta Gorda, Florida.