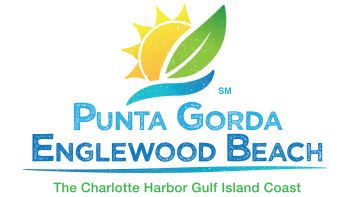 To our hospitality community in Charlotte County,
I want to thank you for another strong year for tourism in Charlotte County. It is because of the efforts of you and your staff that our *visitor satisfaction rate (satisfied or very satisfied) is 97.4%. More incredible: *92% plan to return. We can promote the destination and bring people to your business but it is you who make the magic happen.
Thank you for making visitors feel so welcome in our community.
Thank you to our amazing Chambers of Commerce for the great work they do providing information to visitors, and supporting and developing events. You are amazing!
Thank you to the many partners who say, "Yes!," when we ask for your help accommodating travel writers. You are our "story-tellers." With your help we reach so many more people in a way that is both compelling and credible.
Thank you to our environmental/conservation organizations whose work is so critically important in maintaining and protecting the natural resources that make this destination so very special.
A shout out to all of our hardworking realtors. You are our perpetual tourism ambassadors.
After 6 record years, we are still seeing increases year over year. And, that's in spite of Zika, red tide and the threat of a major hurricane! So much of that is due to the experience each of you provide for visitors.
We look forward to working with you in 2017. If you haven't been by to meet with our staff, please give us a call. We would love to schedule a "walk around" for you with each of our staff members.
We wish each of you in our hospitality family, joy, laughter, prosperity and good health now and in the coming year.
Lorah Steiner and the VCB Team:
Chip, Jennifer, Juli, Liz, Sean, Jerry, Bry and Susan
*Source: Research Data Services