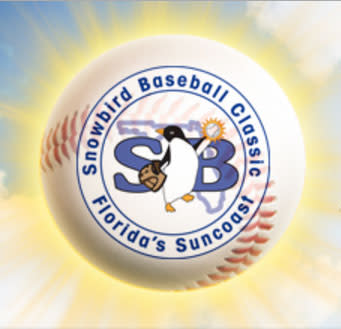 The Annual Snowbird Baseball Classic is a multi-division college baseball tournament taking place at different locations around the Charlotte Harbor area, taking place Feb. 23–Mar. 23, 2017.
Admission: $8 per person per day or $40 for a weekly pass (Saturday to Saturday).
Parking is free.
No pets.
Veterans and active military get in free every Wednesday!
All local residents get in free every Tuesday with ID with local address or utility bill with local address.
Lawn chairs are available for rent: $3 per chair per day, two chairs for $5, weekly chair passes available for $12.
Programs: $4, includes team rosters, game schedule, scorecard, local map and local coupons.
For more information, including teams, schedules and locations, visit snowbirdbaseball.info or email steve@snowbirdbaseball.com.