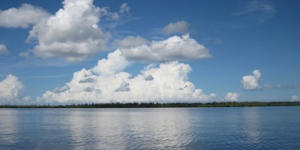 The Aquatic Preserve Nature Boat Tours, $25 pp: one-hour boat tour with an Environmental Specialist from CHAP.
In addition to wading, diving, and viewing dolphins and shorebirds, learn about the aquatic preserves and CHAP programs. Plenty of opportunity to ask questions, and room to use your binoculars to view wildlife.
Be sure to bring binoculars, sunscreen, water, and a hat. 
*****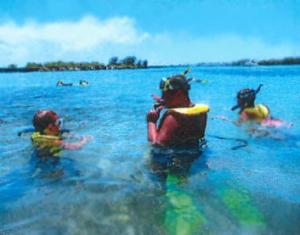 Snorkeling Ecoventures, $30 pp: experience the seagrass beds and other habitats marine creatures call home while discovering sea urchins, varieties of fish, seastars, whelks and other animals, and learning about the importance of aquatic preserves and the species that depend on them.
Wear bathing suit and bring snorkel gear (if you have it, otherwise gear will be provided), towel, water, sunscreen, and hat.
Click the title links on this page for tickets.
Both adventures meet at Gasparilla Marina, 15001 Gasparilla Rd., Placida