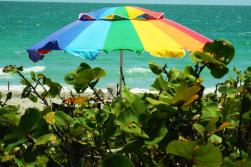 Submit your best photos of Charlotte Harbor to share with others! 

Whether a day at the beach, a sunset on the harbor, or an adventure in the wilderness, we want to see what you've got!

You might see your photo featured on our home page, on one of our social network pages, on a postcard or in a magazine.


Once per quarter, we will choose the top 4 photos, which will then be judged by the Tourist Development Council, based not only on quality, but also how well the photo communicates Charlotte County's tourism offerings.

Visit Show Us Your Charlotte to submit your photos!