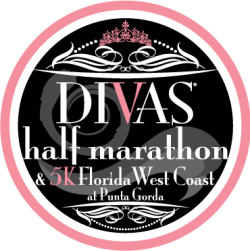 We are strongly encouraging our partners to offer specials in conjunction with the Divas® Half Marathon & 5K Florida West Coast at Punta Gorda. 

The VCB will create a Divas® booklet publicizing all offers and each participant—a number estimated at more than 1,000 and possibly as many as 2,000—will receive one. There will be no charge to be in the booklet.

We will be reaching out shortly with more information. 

Click to learn more about the event.

Click here to register as a volunteer.