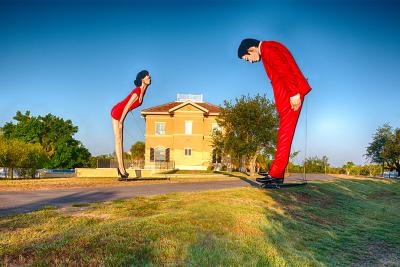 The Peace River Botanical & Sculpture Gardens opened to the public on October 20, 2017!

Their mission is to provide a natural setting along the Peace River showcasing world-class sculptures and spectacular botanicals to inspire creativity throughout the community.

The Garden encompasses 27 acres; 10 acres will remain preserved and 11.5 acres are currently open. The preserved native habitats will provide a home to many aquatic and terrestrial species, best seen from the expansive boardwalks. Flowering trees and plants will bloom year round amidst sculptures from across the globe.
They will be open for visitors Tuesday–Sunday, 10:00 am–5:00 (last admission at 4:00 pm).
Daily admission: Adults $12; Seniors $10; Students $8; Children under 5 - free.
Annual memberships: with unlimited admission: Single (1 adult, 1 child under 18) $40; Dual (2 Adults, 2 Children under 18) $70; Family (2 Adults, 1 Caregiver, 4 children under 18, 2 complementary one-use passes) $90.
Visit peacerivergardens.org and follow them on Facebook for more information.