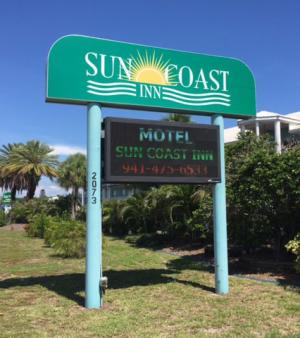 Anyone who has been in the Englewood area for more than two years has seen the transformation of the former Gem Coast Inn.
The new landscaping, sign, and paint draw your attention when you drive by the hotel on McCall Road. The new owners, Dipak and Chetna Patel, take great pride in the newly-renamed Sun Coast Inn.    
In 2016, Dipak and Chetna purchased the Inn and traded cold Chicago winters for the sun and relaxing atmosphere that is Englewood and the beaches.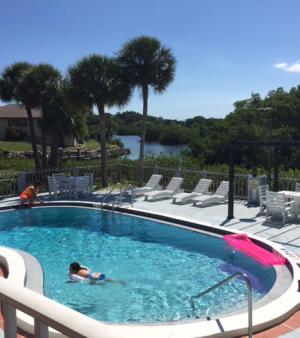 Dipak came to Charlotte County with 22 years of experience in the lodging industry helping his parents at their property in Chicago.  He decided to start his own company in 2016.  Asked why he purchased the Gem Coast Inn, he said, " I loved the location.  It's close to the beach and people come to relax so it's a very friendly atmosphere."
Dipak said he most enjoys greeting and assisting the guests of the Sun Coast Inn.  He said his guests tell him his attitude and helpfulness were a big part of why they enjoyed their stay!