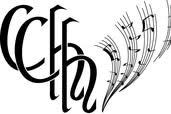 The Charlotte Chorale welcomes new singers!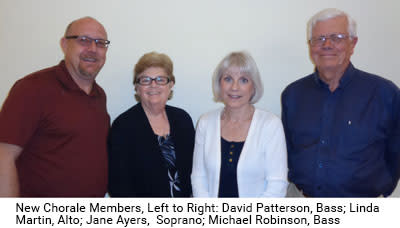 Four new voices will add to the magical sound of The Charlotte Chorale at its next concert, Mozart to Mancini, March 4, 4:00 pm at the Charlotte Performing Arts Center, 701 Carmalita Street, Punta Gorda, FL
The Chorale will be accompanied by 26 piece orchestra.
The Charlotte Chorale, a 70-voice choral group that has provided quality choral music since 1989, is under the direction of Artistic Director, Dr. William Dederer, with Jack and Marcy Sternisha at the piano.
This concert is the second of a series of three in this concert season. The Chorale's subsequent concert will be  Made in America, featuring music by American composers, April 22, 4:00 pm.
Tickets: adult: $20, student: $10; to order, call  941.204.0033.
Contact: Dick and Ellen Vercruysse, Managing Directors of The Charlotte Chorale, 941.979.5864, rev2512gmail.com