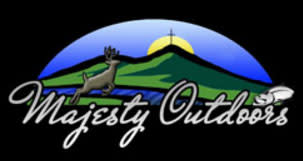 Fatherless teenagers account for 85 percent of all youth in prison, 71 percent of pregnant teens, 71 percent of all high school dropouts and 63 percent of youth suicides, according to the Texas-based Majesty Outdoors Foundation. The foundation has three branches, benevolent scholarships, Majesty Outdoors Television show, and a mentorship program. Majesty Outdoors Television spent several days in Punta Gorda/Englewood Beach earlier in the month (June 11 – 14) filming an episode starring Matthew, a teenager from Crossroads Hope Academy.
The show provides a maiden outdoor voyage and mentoring to a fatherless teenager, referred as a TideChanger, to give him or her confidence to change the tide within their life. All teens who appear on the show are eligible for a college scholarship.
Matthew hooked and reeled in a 180lb tarpon in Boca Grande Pass with Capt. Chris O'Neill of Tail Chaser Services, took a wild ride in Lemon Bay with Riding the Waves, stayed at Fishermen's Village and dined at various eateries including Farlow's on the Water where Chef Keith Farlow gave Matthew a personal tour of the kitchen.
City of Punta Gorda Mayor Rachel Keesling arranged for the teen to participate in the city's Flag Day Ceremony which was hosted by the Punta Gorda Elks Lodge 2602 at Veterans Park. Afterward, he met all members of the Punta Gorda City Council and Mayor Keesling presented him with a pin. The television series is entering its ninth season and this is the fourth time they have filmed in Charlotte County. The episode will air on Pursuit Network in early 2018. Those interested in starting a Majesty Outdoors Foundation mentoring chapter in Charlotte County or who would like to nominate a fatherless teen for a future episode can visit majestyoutdoors.org.
##
Thank you to those who assisted with the Majesty Outdoors film shoot: 
Capt. Chris O'Neill, Tail Chaser Charter Services
City of Punta Gorda Mayor Rachel Keesling