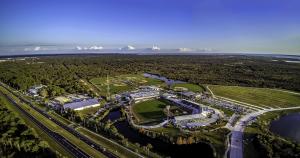 The February 2017 issue of Where to Retire magazine includes a 4-page article about Port Charlotte. The Bureau's Jerry Jones, Director of Film, Television and Digital Media, is quoted in the piece.
Alan Macher, author of the article, lives in Venice and first visited the destination several years ago during a media familiarization trip. He has written other articles about the destination including one about Englewood for the same publication.
Oftentimes, Punta Gorda/Englewood Beach vacationers become homeowners and retire in the destination.
The article is not available for viewing online but is available in stores now.