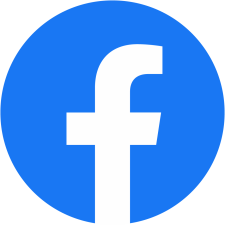 Please note: these tips are for making edits on a computer; the layout on a phone or mobile device may be different.
Name your page to make it easier to share your page, both in writing and verbally.

An example of a page for a business called "My Great Hospitality Business":

If your page is named, your URL is Facebook.com/MyGreatHospitalityBusiness. Simple and easy to remember and share, right?
If your Facebook page is not named, your URL is something like Facebook.com/My-Great-Hospitality-Business-2304951321273128345 (or an equally long string of random numbers).
As you can see, naming your page not only makes it easier to share your URL in writing and verbally, it helps brand your business.

To give your page a name:

Click the "Home" button, find "Pages" in the left-hand column, and choose the one you're going to work on.
Click "Settings" in the left-hand column (it's the last link).
Click "Page Info."
Type your page name in the first box ("Name") and type it again with no spaces (but you may use capital letters) in the second box ("Username").
 

Be sure your location and contact information is complete.

A business Facebook page without a phone number, address, or the city in which they're located can turn a potential customer into a frustrated no-sale.
Use the Page Info section to make sure your complete address (including city and state) and phone number show up. 
Check the box under the map, which is labeled "Customers visit my business at my street address (unchecking this box will hide the address from your Page)." This enables the map function, which allows potential customers to see, at a glance, where you are and how to get to you.
 

Respond to messages: pretty basic, but there are many businesses who don't!

The best practice here is to set your auto-reply, so a potential customer gets acknowledged when they reach out, and set a reminder of some kind to check for messages at least once a day.
Facebook tells potential customers your average response rate, and of course, faster is better when it comes to answering questions.
 

Post on Facebook at least three times a week, but no more than twice a day.

You want to stay in touch with your audience to share great photos, specials, or news, but not overwhelm or annoy them.
Monitor your posts so you can answer questions posted in the comments.
Photos and videos gain more views, so get creative!
We hope you find this overview helpful. Please feel free to contact us if you have any questions or would like to request an in-person tutorial (when possible).