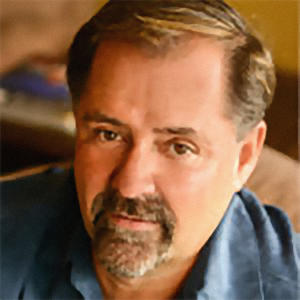 PUNTA GORDA/ENGLEWOOD BEACH, Fla. (May 12, 2017) –  Today, Mr. John R. Wright, President of the Punta Gorda Chamber of Commerce, was inducted into the Charlotte County Tourism Hall of Fame during the Tourism Luncheon at the Englewood Event Center. The Hall of Fame was established in 2014 to honor those who have had a substantial and long-standing body of work that has positively impacted tourism in Charlotte County.  
Often described as a "marketing genius," John Wright's creativity, business-sense and communication skills helped Punta Gorda turn the corner in tourism following the devastation of 2004's Hurricane Charley, a Category 4 storm. Wright was appointed president of the Punta Gorda Chamber of Commerce in 2006 and since then, he has created new programs and events which have attracted tens of thousands of visitors to Punta Gorda and Charlotte County year after year.
Successful initiatives include the Punta Gorda Trolley and Boat Tour program; the annual Punta Gorda Wine & Jazz Festival which has been named a Top 20 Event by the Southeast Tourism Society; Blues, Brews & BBQ; and numerous events ranging from annual arts and crafts shows to concerts. He also took the initiative to reopen the Punta Gorda Visitor Center on Jones Loop Road.
Mr. Wright is the face of Punta Gorda and his "boundless energy and wit has attracted many a guest to linger longer in our community and to make this county a much better place to live work and play in," said Ms. Della Booth, Past Chairman of the Punta Gorda Chamber of Commerce Board of Directors (2014-2015).
"John is always willing to roll up his sleeves and be part of a multitude of other events locally, whether as emcee or simply as a volunteer to further the cause. He is the emcee-elect of the Veterans Parade, TEAM Punta Gorda's annual meetings, the Animal Welfare League, Asbury Shorts Film Festival and many more. Mention his name, and in terms of tourism, he is synonymous with tourism's success in not just Punta Gorda, but much wider afield as well," Booth said.
Previous Charlotte County Tourism Hall of Fame inductees are Becky Bovell, former director of the Charlotte Harbor Visitor & Convention Bureau; Capt. Marian Schneider, an ecotourism pioneer who operated Grande Tours in Placida; and Capt. Ralph Allen of King Fisher Fleet in Punta Gorda. The Charlotte County Tourism Hall of Fame is located in the Charlotte County Administration Building at 18500 Murdock Circle, Port Charlotte.
Hosted by the Punta Gorda/Englewood Beach Visitor & Convention Bureau, the Tourism Lunch's theme focused on arts and tourism and the importance of a creative community. Prior to a buffet lunch prepared by the Englewood Event Center, performers from Studio Seven Center for Creative Studies in Punta Gorda entertained guests while several Charlotte County arts and cultural organizations showcased their contributions to the tourism community. Participating organizations were Arts & Humanities Council of Charlotte County; Caribbean Jerk and Cultural Festival, Inc.; The Charlotte Chorale; Charlotte Symphony Orchestra, Copperfish Books; The Cultural Center; Gerro Art & Fashion; kdwradio.com; Peace River Botanical & Sculpture Gardens, Inc.; and The Visual Arts Center.
Maestro Raffaele Livio Ponti, an award-winning Italian – American conductor and Music Director and Conductor of Florida's Charlotte Symphony Orchestra served as the lunch's keynote speaker.
Each year, the Punta Gorda/Englewood Beach Visitor & Convention Bureau conducts marketing, sales and promotional campaigns to increase awareness of and visitation to Charlotte County. In addition to generating economic contributions, the Punta Gorda/Englewood Beach Visitor & Convention Bureau is also focused on developing soft adventure or eco-tourism, a low-impact industry enabling the county to preserve the invaluable natural resources that contribute to its ecological health, distinguish the area and draw visitors. Visit AdventureAndWildlife.com to view the destination's new outdoor adventure series called Adventure and Wildlife Hosted by the Shark Brothers.
During calendar year 2016, Charlotte County welcomed an estimated 406,700 visitors and tourism generated an estimated $362,227,100 in direct expenditures and made an estimated $552 million economic impact in Charlotte County.
CONTENT AVAILABLE:
Headshot of John R. Wright:
https://www.dropbox.com/s/5t4w9j9ocktq4g3/John_R_Wright-CharlotteCountyTourismHallofFame.jpg?dl=0
John R. Wright induction video:
https://youtu.be/3msEtg4i5FI
Maestro Raffaele Livio Ponti's media kit:
http://www.rponti.com/web/presskit.aspx
ABOUT PUNTA GORDA / ENGLEWOOD BEACH
Located halfway between Tampa and Naples on the Southwest Florida Gulf Coast, Punta Gorda /Englewood Beach is a charming collection of nine coastal communities surrounding the state's second largest harbor. Florida's premier year-round eco-tourism destination, the area offers a pristine unspoiled beauty. In 2014, Port Charlotte was named the top "U.S. Best Value Destination" by Trivago (the world's largest online hotel search site), and the Charlotte Sports Park, spring training home of the Tampa Bay Rays, was voted "Best Spring Training Facility" by readers of USA TODAY. A haven for outdoor enthusiasts, Punta Gorda / Englewood Beach has been named one of SAIL magazine's "10 Greatest Places to Sail in the United States," ranked by Golf Digest as "Third Best Place to Live and Play Golf in America," and rated by MONEY magazine as one of the "Best Places to Live in the South." Englewood was named second of the Top Ten emerging travel destinations in the U.S. by TripAdvisor.com. The area is served by five airports: The Punta Gorda Airport (PDG) with private and charter air service, Sarasota Bradenton International Airport (SRQ), Southwest Florida International Airport, Ft. Myers, (RSW), St. Petersburg-Clearwater International Airport (PIE) and Tampa International Airport (TPA). For more information on visiting Punta Gorda / Englewood Beach visit http://PureFlorida.com or call1-800-652-6090.
CONTACTS:
Jennifer Huber
Tourism Public Relations Manager                                              
Punta Gorda/Englewood Beach Visitor & Convention Bureau                  
(941) 743-1900
jennifer.huber@charlottecountyfl.gov