The new Gulf Island Coast Chapter of the Florida Restaurant & Lodging Association (FRLA) for Charlotte and Glades County area held its first fundraiser to support our local ProStart/Culinary High Schools and chapter.  Eight-Five members of our community enjoyed an evening of culinary delights, fine wine and music on a sunset cruise aboard Charlotte Lady on June 7th to support our schools and FRLA's new chapter.
A special thank you to our sponsors!
Culinary/Restaurant Sponsors: Farlow's on the Water, Village Fish Market, LaFiorentina and Lock-N-Key
Boat Sponsor: King Fisher Fleet
Wine Sponsor: Johnson Brothers
Learn more about our local FRLA chapter by contacting, Robin Madden, Chapter President at robinmadden@islanderproperties.com or  Lois Croft at LCroft@FRLA.org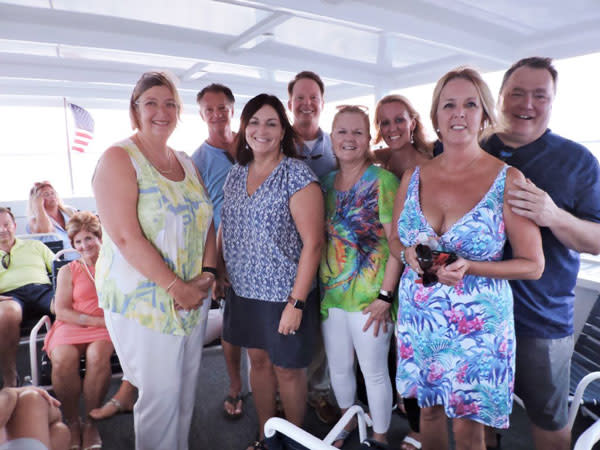 Photo, from left to right: Sue Randall-owner of Village Fish Market & LaFiorentina, Bill Truex-Charlotte County Commissioner, Laurie and Keith Farlow-owners of Farlow's on the Water, Lois Croft-FRLA Director, Sue and Rocket Atamanchuk- owners of Lock-N-Key and SandBar Tiki and Grille.