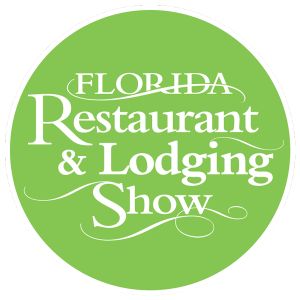 From Tom Loughran
Vice President
Florida Restaurant & Lodging Show:
Due to the expected impact of Hurricane Irma on the homes, businesses and families of our show visitors in the state of Florida, Urban Expositions and the Florida Restaurant & Lodging Association have decided to postpone this year's Florida Restaurant & Lodging Show until October.
First and foremost, the safety of our customers comes first. We want you to be able to prepare for the possible storm path within Florida and the surrounding states, and keep your family and business as first priorities. 
The Florida Restaurant & Lodging Show will continue to be held at the Orange County Convention Center and will remain in the West Building and exhibit hall hours will remain the same: 
The new dates are:
Wednesday, October 11 11:00 AM - 5:00 PM
Thursday, October 12 11:00 AM - 5:00 PM
Friday, October 13 11:00 AM - 4:00 PM
Show visitors with confirmed registrations will receive a new confirmation email shortly with the new event dates and hours. There are no additional steps that need to be taken. Special events and complimentary educational sessions are not expected to have any significant changes; and we will be in touch shortly with revised schedules. 
The 2017 Florida Restaurant & Lodging Show will continue to be the once-a-year opportunity for the members of the industry to meet, learn, network, source and purchase. You now have 4 additional weeks to plan, review the exhibitor list and educational offerings. If the new show dates allow you to bring additional team members to the show with you, please register them here at no charge.