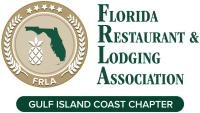 Florida Tourism Day is less than two weeks away!
Join your tourism colleagues on January 17, 2018 in Tallahassee to educate the legislature, media and all Floridians about the importance of Florida's tourism industry. Together, let's share the positive economic impact of tourism to Florida and to its residents as well as how crucial it is to support Florida's No. 1 industry.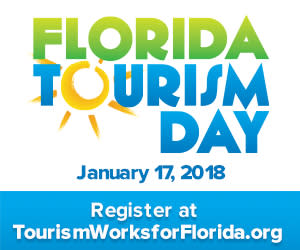 When & Where:
Wednesday, January 17, 2018    
Donald L. Tucker Civic Center - Arena
505 West Pensacola Street
Tallahassee, FL 32301
Tentative Schedule of Events:
8:00 am–9:00 am: Registration
9:00 am–11:30 am: Florida Tourism Day Program
11:30 am–1:00 pm: Lunch
1:30 pm–5:00 pm: Legislative Appointments at the Florida Capitol
5:00 pm–8:00 pm: Florida Tourism Day Street Party
Street Party Vendor:
Interested in being a vendor at the Florida Tourism Day Street Party? Please contact Maggie Dilger with the Florida Restaurant & Lodging Association at (850) 224-2250 or mdilger@frla.org.
For general event information or registration questions, email operations@VISITFLORIDA.org.