Cranes, fences, lifts and hard hats!  It's all part of the amazing transformation happening at Fishermen's Village in Punta Gorda!  A lot of progress has been made on the 8 million-dollar remodel, which includes Center Court, the public restrooms and front entrance.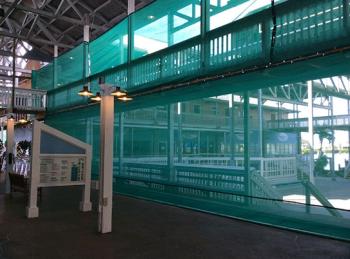 It has been great to see and hear the comments from people visiting the Village. Everyone is excited about what the future holds!
A reminder: all shops, boutiques, and restaurants are open for business as usual during this exciting time! Visit often and watch the future unfold right before your eyes!  
Hours: 10:00 am-6:00 pm Monday-Saturday and noon-6:00 pm Sunday (restaurants are open later).
Join and "like" them on facebook:  www.facebook.com/fishermensvillage for daily updates.
Stay tuned!
Kathy Burnam, Marketing/Events Manager