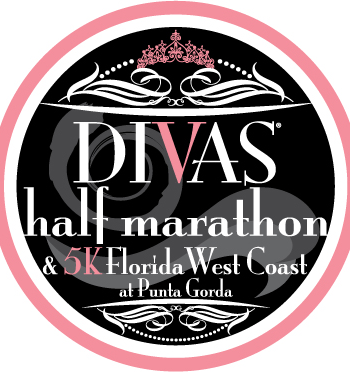 The Divas® are Coming!
From runlikeadiva.com: "The Divas® Running Series is the most fun and glam women's running series in the nation. This series is all about girl power. Get glam at one of our races while enjoying a great run in some of the country's best vacation destinations: Long Island, NY, San Juan, PR, San Francisco Bay, CA, Temecula, CA, DC's Wine Country, VA, North Myrtle Beach, SC, Galveston, TX, Peachtree City, GA and Toronto Island, Canada." Add Punta Gorda to that illustrious list: Diva Time comes to Laishley Park, Dec. 10, 2017.

We are strongly encouraging our partners to offer specials in conjunction with the Divas® Half Marathon & 5K Florida West Coast at Punta Gorda. The VCB will create a Divas® booklet publicizing all offers and each participant—a number estimated at more than 1,000 and possibly as many as 2,000—will receive one. There will be no charge to be in the booklet.

Spas/salons and wine, clothing, and gift shops are a natural fit, but with a little imagination, any business can come up with something "Diva-licious."

If we work together to help create a great experience, we could get this race back every year.

Contact the VCB at 941.743.1900 or julie.pennock@charlottecountyfl.gov for more information and to add your offer to the booklet.

Don't miss out!

Click here to register as a volunteer.