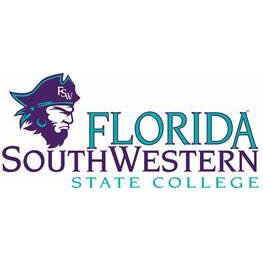 The Cultural Arts Festival returns to Florida SouthWestern State College's (FSW) Charlotte Campus on April 6 from 10 a.m. to 1 p.m. 
Now in its second year, the festival showcases FSW student-artists such as painters, crafters, singers, musicians and poets. The local community is invited to view student samples of fine art, see live pieces of performance art and even watch as crafts are constructed live at exhibitor tables. Last year over a dozen student-artists participated in the event and more are expected this year.
"The festival started because of one student I knew who was a phenomenal artist and I really wanted him to display his work," said Natala Orobello, FSW Professor of English. "I want the people from Charlotte County to see what our students are doing and how talented they are."
For the first time this year, student winners of the Serendipity Writers Contest – originally announced in January – will receive their awards and read their winning poem or short story during the festival. 
The FSW Charlotte Campus is located at 26300 Airport Road in Punta Gorda, FL. For more information, visit FSW.edu/charlotte.
Florida SouthWestern State College is Southwest Florida's largest and one of the most affordable institutions of higher education. Annually serving nearly 22,000 students globally, FSW offers a variety of nationally-ranked, career-focused academic programs with two- and four-year degrees, and professional certifications. Students are also active in clubs and programs catered to their interests. FSW debuted its intercollegiate athletics program in January 2016. Visit www.FSW.edu for more information.