Southwest Florida Destination's Tourist Development Has Banner Year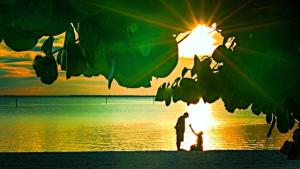 The Charlotte Harbor Visitor & Convention Bureau is pleased to announce Charlotte County Tourist Development Tax Revenues collected during Fiscal Year 2014-2015 were up 19 percent over the previous Fiscal Year, making it a record year for tourism. Fiscal Year collections (Oct. 1, 2014 – Sept. 30, 2015) totaled more than $3.5 million compared to $2.99 million over the same period last year. This is the most TDT Revenue Charlotte County has collected in a year since the Bureau's inception in 1997.
"The Charlotte Harbor Visitor & Convention Bureau has been increasing its emphasis on driving business into our low and shoulder seasons including increasing our efforts in those international markets which traditionally vacation during the summer," said Lorah Steiner, Director of the Charlotte Harbor Visitor & Convention Bureau, "We believe we can pull a larger share of the German and UK markets, especially at a time when the dollar is strong. Charlotte County is still a value destination in Florida and our international guests can make their vacation budget stretch farther here. 
"These efforts are not just important to our hotels and resorts," Steiner added, "Visitors spend money in grocery stores, gas stations, drug stores, shopping malls, theaters, restaurants and many other businesses.  When tourism increases during the summer and fall, it helps keep those businesses solvent which is good for everyone in Charlotte County." 
"This year has been a total success with regard to increased vacation rentals.  Our high end properties on Don Pedro-Knight Islands have enjoyed an increase of 35 percent through November 2015 over 2014, with a 101 percent increase in the month of November," said Robin Madden, President and Owner of Islander Properties, Inc. on Don Pedro-Knight islands, "It appears to us that this trend in economic growth is continuing, based on our bookings for 2016.  Our properties are 75 percent booked for the spring of 2016 and we are taking reservations for the summer months as well as 2017." 
Charlotte County levies a 5 percent tourist development tax (TDT) on accommodation stays 6 months or less in addition to the 7 percent sales tax. The first 3 percent is spent for tourism promotion and marketing support and the fourth and fifth percent are used to fund the debt for the bond for the recent renovations at the Charlotte Sports Park.