Courtesy Dick and Ellen Vercruysse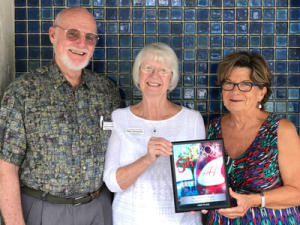 Winner:  The Charlotte Chorale, Harbor Style Magazine's Hottest Performing Arts Group
The Charlotte Chorale is very proud to have been awarded the 2017 Hottest Performing Arts Group by the Harbor Style magazine. The Chorale has won this honor in the last 3 consecutive years, 2015, 2016, 2017. It is very gratifying that our audiences enjoy the Chorale and have cast their votes in appreciation. Under the leadership and direction of the Artistic Director, Dr. William Dederer, the 2017-18 season promises to be another successful year!
December 9th, 2017: It's Christmas!
March 3, 2018: Gabrieli to Gershwin
April 21, 2018: The Wonder of Water
To order tickets for the Chorale Concerts please call:  941-204-0033.
Benefit Concert:  January 14, 2018: Yesterday Beatles Tribute Band; Charlotte Harbor Event and Conference Center, Punta Gorda
To order tickets for the Benefit Concert call:  941-833-5444

Contact:
Dick and Ellen Vercruysse
The Charlotte Chorale
Managing Directors
941-525-4714