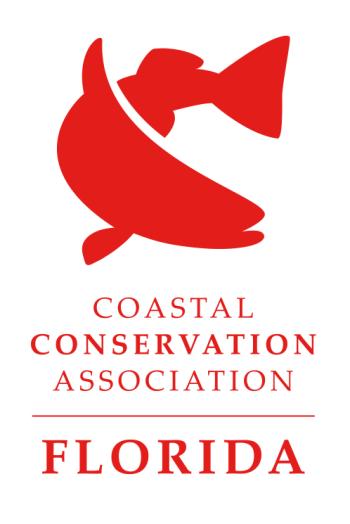 Trash Tour – Come out and join CCA Florida and Swamp Head Brewery for our second annual Florida Trash Tour! This family friendly event will be stopping in Charlotte County at Laishley Park on October 27, 2018 from 8am-3pm to clean up Florida's waterways – and we want you to join us. There is no entry fee or other costs associated with registering for the Trash Tour and volunteers can gather trash on foot or by boat. Your donation of time and effort to clean up Florida's waterways is plenty for us and all of our amazing sponsors.  After cleaning up, enjoy some free food and drink (and Swamp Head beer), tons of free goodies from our amazing sponsors, and great prizes for collecting trash.
Participants are encouraged to pre-register at trashtourfl.com/portfolio/charlotte-harbor/ and each participant in the Trash Tour will walk away with goodies. Marine debris poses a threat to people, kills marine life, causes wildlife entanglement and ingestion, causes economic losses, reduces navigational safety, and damages habitats along our fragile coastlines. Please consider joining Swamp Head and CCA Florida for the Trash Tour and help us combat the growing problem of trash in our oceans.
San Carlos Bay Oyster Restoration - In the spring 2018, CCA Florida contributed $10,000 and partnered with Lee County and the Florida Fish and Wildlife Conservation Commission to help enhance and restore 9 oyster reefs through the addition of large washed fossil shell and oyster shell.  The restoration areas range from 0.14 acres to 0.96 acres in size. The restored oyster site in San Carlos Bay will be compared to control and natural reference sites to allow testing of goal-based hypotheses using a BACI (Before-After-Control-Impact) design. This design has a temporal component to allow statistical comparisons before and after the construction occurs. It also allows the constructed oyster reef to be compared to nearby reference sites and other similar sites which have not yet been subject to restoration efforts (controls).
Phoenix Reef - CCA Florida is working with the CCA Charlotte Chapter on a new artificial reef offshore in northern Lee County/southern Charlotte County.  The reef will consist of 150 tons concrete materials including rubble, culverts, and other concrete donated by Coastal Precast.  Manhattan Construction, a local Charlotte County contractor, is donating the staging area and conducting the deployment.  The deployment date is currently scheduled for late October or November, 2018.  Please contact Frank Gidus at fgidus@ccaflorida.org for more information.
Pace Taylor Memorial Reef – CCA Florida is working with the Taylor family on deploying a new artificial reef off the southwest coast of Florida later this year or in early 2019.  The reef will be a memorial to Pace Ervin Taylor, a 19-year old man who lost his life earlier this year.  Pace was an avid outdoorsman and loved being on the water, especially enjoying fishing, wakeboarding and boating.
Punta Rassa Oyster Reef - CCA Florida and CCA's Building Conservation Trust contributed $10,000 towards this oyster reef project in southwest Florida.  To goal of this oyster project is to enhance living oyster reefs, increase oyster densities and increase the number and diversity of species using oyster reefs.  The Punta Rassa oyster restoration project will enhance 0.13 acres of oyster reefs so that there is sufficient substrate at an optimal elevation for oysters to thrive. This is one of 8 sites approved for this project that will restore a total of nearly 4 acres of oyster habitat in this area. The project area is adjacent to existing reefs and to the busiest boat ramp in southwest Florida.