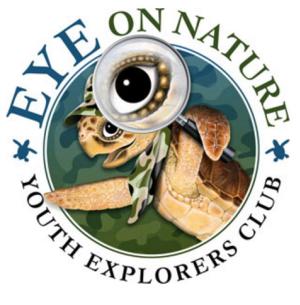 Help name the turtle, here!
Bobbie Ann Marquis, Director of the Englewood Florida Chamber's Tourism Assembly, is excited to announce that Lucy Beebe Tobias will author the books that will be the central elements of the EYE on Nature: Youth Explorers Club.
Ms. Tobias is a freelance photojournalist and illustrator. She is the author/photographer of the best best-selling book 50 Great Walks in Florida and Florida Gardens Gone Wild plus e-books including 10 Florida Great Walks Around Gainesville and Ocala. Undiscovered Florida is her focus and her blog, Saturday Morning Magazine, gathers a wide audience. Her wildly popular children's book Mary Margaret Manatee is now available in Spanish.
The EYE on Nature: Youth Explorers Club will introduce children to the local wildlife and environment by taking them on a series of native adventures. The series content will focus on the 4th grade age group but will be of interest to all ages. An accompanying parent's guide will identify all of the natural attractions where children can further explore the exciting habits and features birds, marine mammals, turtles and more.
This program is being developed by the Chamber's Tourism Assembly with support from The Punta Gorda / Englewood Beach Visitor and Convention Bureau and Visit Sarasota County.