Charlotte Harbor & the Gulf Islands is known for its award-winning beaches, nationally-renowned golf courses and world-class fishing, but did you know the destination is also home to art galleries and national exhibits, festivals, orchestras, theatrical productions, and the vibrant and active Charlotte Arts & Humanities Council, year-round? A great way to stay abreast of the many amazing arts offerings is to bookmark the Charlotte Arts website, and subscribe to Charlotte Arts Weekly newsletter.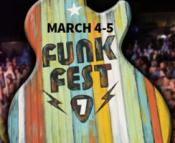 Must-Experience Festivals:
FunkFest7: Returns to Punta Gorda for the seventh year on March 4 – 5 with a lineup that's better than ever, featuring both local and nationally-known talent. Twelve bands, two stages and two days filled with music and entertainment, FunkFest 7 is a must-experience, one-of-a-kind event! Check out the headliners and purchase tickets.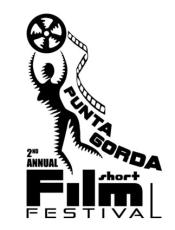 Punta Gorda Short Film Festival: On the heels of the inaugural sold-out event, the Charlotte Harbor Office of Film & Digital Media and Asbury Shorts USA present the 2nd Annual Punta Gorda Short Film Festival. The festival begins at 7 p.m. on March 9 featuring amazing short films, specifically selected from the world's top film festivals. Click for ticket information and film line-up. 
Peace River National Art Festival: Charlotte County's premier outdoor juried fine arts show returns for the 10th annual event on March 19 - 20 from 9 a.m. - 4 p.m. The Peace River National Art Festival (PRNAF) showcases nearly 100 nationally recognized juried artists representing various mediums including art glass, fiber arts, jewelry, leather goods, metalwork, oil paintings, photography, pottery, stone sculptures and watercolors. What began as a fundraiser in 2005 to restore the local Visual Art Center facility after the effects of Hurricane Charley has grown into a staple event in the county drawing over 8,000 visitors.
Spring Fine Arts Festival: The Rotary Club of Englewood will be hosting the Spring Fine Arts Festival from March 19 – 20 on Dearborn St. in Downtown Englewood. Well-known local artists and exhibitors will be showcasing fine arts in all mediums such as sculptures, paintings, jewelry, photography and pottery. All proceed raised during the event benefit the Englewood Rotary Youth Foundation and other rotary projects.
A Must-See Exhibit:
The National Art Exhibition is one of the nation's most prestigious juried exhibitions of two-dimensional media and features artists from across the U.S. and Canada. Jeffrey T. Larson, an Art Renewal Center (ARC) Living Master, juried the 2016 show. Exhibition runs until Mar. 12; The Visual Arts Center will be open 7 days a week for this special event and admission is free.
An Evening of Poetry Poets from across the country will submit a poem about one of the National Art Exhibition works; ten poems will be selected and each will be read by the poet at the event. Submission deadline is Feb. 29; the selected will be notified on or before Mar. 4. For details, contact Dorothy at dhbrooks430@gmail.com or 941.505.4109. Mar. 7, 7:00 pm. The Visual Arts Center, 210 Maud St., Punta Gorda
*****
Events:
8th Annual Dancing with the Charlotte Stars Visit dancingwiththecharlottestars.com to sponsor a "star" and purchase tickets: VIP seats: $100 (includes dinner). General admission (show only): $25; kids 10 and under: $10. Call 941.764.8100 for details. Mar. 4, 6:00 pm, Charlotte Harbor Event & Conference Center, 75 Taylor St., Punta Gorda
Placida Art Market Everything from paintings, sculpture, metal work and jewelry to fine crafts and pottery is on display in the unique, historic village of Placida. Start at the Albritton Gallery and work your way around! 941.698.0603 or thealbrittongallery.com. Feb. 27, Mar. 5, 12, 26, Apr. 2, 9:00 am–4:00 pm. 13020 Fishery Rd., Placida
The Peace River Painters always have a full house—so to speak—for their plein air ("in the open air") excursions, and they're always visiting naturally exciting locales. Recent trips include The Charlotte Harbor Environmental Center, the PG Horse Farm, and Pottery Express. Their paint-outs are free and open to all artists, and take place every Monday at 8:30 am. Visit peaceriverpainters.com or email peaceriverpainters@gmail.com for more information. An exhibit of their collective work runs until Feb. 28 at the Unitarian Universalist Fellowship of Charlotte County, 1532 Forrest Nelson Blvd., Port Charlotte
Paint Parties offer a creative outlet in a social setting. Parties are offered weekly at:
Monthly Paint Parties:
Will bring the party to you:
*****
Writing:
*****
Art Exhibits:
Art in Public Places by The Arts & Humanities Council of Charlotte County 941.764.8100, charlottearts.org, email info@charlottearts.org, Charlotte County. View and purchase local artists' work at the following locations:

Port Charlotte

The Arts & Humanities Council of Charlotte County • Charlotte County Administration Center • Charlotte County Government Fiscal Services Division • Charlotte County Public Schools, Murdock Administration Building • Charlotte Technical Center • Cultural Center Of Charlotte County • Family Services Center • Charlotte County Human Resource Center • Lexington Manor Assisted Living • Mid-County Regional Public Library • Port Charlotte Public Library • Royal Palm Retirement Centre • Southport Square, Gables East

Punta Gorda

Bayfront Health • Campbell's Enrolled Agents Co. • Cayo Costa Dental Inc. • Charlotte County Justice Center • Charlotte Harbor Event & Conference Center • Charlotte Memorial Gardens • Charlotte Sun (The Purple House) • Florida Gulf Coast University, Herald Court Centre • Kays-Pongers & Uselton Funeral Home • Keller Law Office • Wells Fargo Advisors

Englewood

Englewood/Charlotte Public Library • West Charlotte County Annex
The Punta Gorda Historic Mural Society strives to preserve the rich history of the area through the beauty of mural art. To date, 28 murals have been completed, establishing Punta Gorda as one of the leading mural towns in the country! Each mural includes a QR code. Visit puntagordamurals.org for more information. Punta Gorda
*****
Classes:
Arts Alliance of Lemon Bay 941.475.7141, artsallianceoflemonbay.org, 452 W. Dearborn St., Englewood
The Boca Grande Art Center 941.964.1700, bocagrandeartcenter.org, 236 Banyan St., Boca Grande
Erlenbach Modern Art Gallery & Studio 941.227.4335, erlenbach-modern.com, 612 N. Indiana Ave., Englewood
Inspiration Studio 941.321.8585, inspirationstudiofl.com, on the grounds of Pottery Express Bamboo Farm, 25370 Zemel Rd., Punta Gorda
Lifelong Learning Institute 941.637.3533, lifelonglearning-charlotte.org, Florida SouthWestern College,26300 Airport Rd., Punta Gorda
The Open Studio 941.681.2782, theopenstudio.org, 380 Old Englewood Rd., Englewood
The Painted Cabana 239.986.2273, thepaintedcabana.com, Turtle Crossing Plaza, 16500 Burnt Store Rd, Suite 110, Punta Gorda
Renaissance Academy 941.505.0130, fgcu.edu/racademy FCGU at Herald Court Centre, 117 Herald Ct., Ste. 211, Punta Gorda
The Visual Arts Center 941.639.8810, visualartcenter.org, 210 Maud St., Punta Gorda
*****
Galleries:
The Albritton Gallery 941.698.0603, thealbrittongallery.com, 13020 Fishery Rd., Placida
Artisans Atelier 941.637.8484, email artisansatelier@yahoo.com, 117 Herald Court Centre, Unit #113, Punta Gorda
The Artist's Gallery at the Open Studio 941.474.4060, theopenstudio.org, 380 Old Englewood Rd., Englewood
Arts Alliance of Lemon Bay 941.475.7141, artsallianceoflemonbay.org, 452 W. Dearborn St., Englewood
Creations at the Village Seaside Art Gallery 941.639.6363, Fishermen's Village, 1200 W. Retta Esplanade, Unit C46, Punta Gorda
Erlenbach Modern Art Gallery & Studio941.227.4335, erlenbach-modern.com, 612 N. Indiana Ave., Englewood
The Hatch Gallery 941.697.9531, jon-hatch-originals.com, 13060 Fishery Rd., Placida
The Potter's Studio and Gallery 941.661.8925, thepotterstudio.com, 1133 Bal Harbor Blvd., Ste. 1151, Punta Gorda
Sea Grape Gallery 941.575.1718, seagrapegallery.com, 113 W. Marion Ave., Punta Gorda
Sunart Gallery & Framing 941.639.3956, sunartgallery.net, 307 Taylor St., Punta Gorda
*****
Live Performance
Theater:
The Charlotte Players present Nunsense, Feb. 24–28, Social Security, Mar. 3–13, and The Fox on the Fairway, Mar. 17 – 20. Visit charlotteplayers.org for details and tickets.
Lemon Bay Playhouse presents its 7th Annual Shorts Aloud Festival, Feb. 27 and 28, On Golden Pond, Mar. 9–Apr. 3, and Tim Allan, String Instrument Concert, A Musical Variety, Apr. 9. Visit lemonbayplayhouse.com for details and tickets.
Royal Palm Players presents Love Letters, Feb. 28, Hello, Dolly! Mar. 9–13, and The Goldtones in concert, Mar. 24. Visit royalpalmplayers.com.
Beyond the Sea Restaurant & Supper Club offers a Blues & BBQ Night most weeks, and musical dinner shows. Visit beyondtheseafl.com.
Blue Lagoon Dinner Theatre hosts periodic murder mystery dinner theatre. Upcoming: Crime and Pun-ishment, Feb. 28. Visit .newbluelagoon.com.
Visani Comedy Zone showcases tribute shows and nationally-known comedians and performers, and often offers dinner and a show for one price. Visit visani.net for details and tickets.
Music:
The Charlotte Symphony Orchestra regularly sells out, so get your tickets early for their last two concerts of the season: Brahms, Mar. 6, and Beethoven, Mar. 20. Visit charlottesymphony.com
The Gulfshore Opera is often selling out, in only its second season, but there are still tickets to their remaining two performances: Saint Matthew Passion, Mar. 18, and Elixir of Love, Apr. 15. Visit gulfshoreopera.org.
The Charlotte Chorale presents With a Voice of Singing, Feb. 27, and School Days, Apr. 17. Visit charlottechorale.com
Charlotte Concert Band presents themed concerts monthly, Oct. through Apr. Upcoming concert dates: Mar. 13, Apr. 17. Visit charlottecountyconcertband.com for details.
The Charlotte Performing Arts Center is home to the Charlotte Symphony Orchestra, the Gulf Shore Opera, and the Charlotte Chorale, as well as Troupe 0922, Silver King Band, and Charisma, elite performance groups from Charlotte High School. Visit thecpac.net for a full schedule.
Charlotte Harbor Event Center hosts myriad concerts, events, and multi-day festivities and shows of all stripes. Visit charlotteharborecc.com for the full schedule.
The Cultural Center often hosts The Charlotte Players, national touring musical events and home-grown talent, as well as monthly bluegrass, jazz, and big band concerts (Oct. through Apr.) Visit theculturalcenter.com for details.
Englewood Event Center presents national shows and tribute groups. Visit englewoodeventcenter.com for details.
Live Music is alive and thriving in Charlotte Harbor! The following establishments offer live music on a regular basis:
The Bean Depot Cafe 941.627.3344, 4370 Garden Rd., Port Charlotte
Bert's Black Widow Harley-Davidson 941.883.8000, blackwidowh-d.com, 2224 El Jobean Rd., Port Charlotte
Carmelo's Italian Ristorante 941.621.4091, carmelosristorante.com, 209 W. Olympia Ave., Punta Gorda
Celtic Ray Irish Pub 941.916.9115, celticray.net, 145 E. Marion Ave., Punta Gorda
Dean's South of the Border 941.575.6100, deanssouthoftheborder.com, 130 Tamiami Tr., Punta Gorda
Englewoods on Dearborn 941.475.7501, englewoods.tripod.com, 362 West Dearborn St., Englewood
Farlow's on the Water 941.474.5343, farlowsonthewater.com, 2080 S. McCall Rd., Englewood
Fishermen's Village 941.639.8721, fishville.com, 1200 W. Retta Esplanade, Punta Gorda
The Fishery 941.697.2451, thefisheryrestaurant.com, 13000 Fishery Rd. Placida
Flounders Restaurant and Tiki Bar 941.460.8280, floundersonthebeach.com, 1975 Beach Rd., Englewood Beach
Gilchrist Park is home to the Waterfront Music Jam Session, Thursdays, 6:00–10:00 pm, 400 W. Retta Esplanade, Punta Gorda
Gulf View Grill 941.475.3500, thegulfviewgrill.com, 2095 N. Beach Rd., Englewood
Harpoon Harry's Restaurant & Bar 941.637.1177, harpoonharrys.com, 1200 W. Retta Esplanade, Punta Gorda
Hurricane Charley's 941.639.9695,  HurricaneCharleys.com, 300 W. Retta Esplanade, Punta Gorda
JD's Bistro 941.255.0994, jdsbistroandgrill.com, 1951 Tamiami Tr., Port Charlotte
Lock 'N Key Restaurant & Pub 941.474.1517,  lockandkeyrestaurant.com, 2045 N Beach Rd., Englewood Beach
Mango Bistro 941.681.3500, mangobistro.com, 301 W. Dearborn St., Englewood
MS Rascal's Loony Bin 941.255.5999, msrascalsloonybin.com, 1182 Tamiami Tr., Port Charlotte
Nav-a-Gator Grill 941.627.FISH(3474), nav-a-gator.com, 9700 S.W. Riverview Cir., Lake Suzy
Ricaltini's Bar & Grille 941.828.1591, ricaltinis.com, 1997 Kentucky Ave., Englewood
The Rooftop Terrace at the Wyvern Hotel 941.637.5858, TheWyvernHotel.com, 101 E. Retta Esplanade, Punta Gorda
Stump Pass Grill 941.697.0859, stumppassgrille.com, 260 Maryland Ave., Englewood
Sunset Grill on the Harbor 941.743.2800, sunsetgrilloth.com, 23241 Bayshore Rd., Port Charlotte
TT's Tiki Bar 941.637.6770, docksideandtiki.com, 33 Tamiami Tr., Punta Gorda
Vino Loco Wine & Gourmet Bottle Shop 941.473.VINO(8466), vinolocowine.com, 420 W. Dearborn St., Englewood
White Elephant Pub 941.475.6801, whiteelephantpub.com, 1855 Gulf Blvd., Englewood Beach
Zydeco Grille 941.828.1472, zydecogrille.com, 8501 Cape Haze Plaza, Placida