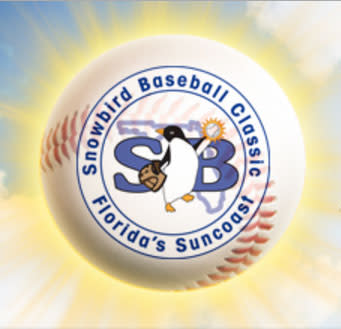 The Annual Snowbird Baseball Classic is a multi-division college baseball tournament taking place at different locations around the Charlotte Harbor area, taking place Feb. 26–Mar. 23.
Admission: $7 per person per day or $35 for a weekly pass (Saturday to Saturday).
Parking is free.
No pets.
Veterans and active military get in free every Wednesday!
Lawn chairs are available for rent: $3 per chair per day, two chairs for $5, weekly chair passes available for $12.
Raffles for sports memorabilia will be held daily and weekly: raffle tickets are $1 each or ten for $5.
For more information, including teams, schedules and locations, visit snowbirdbaseball.info or email steve@snowbirdbaseball.com.