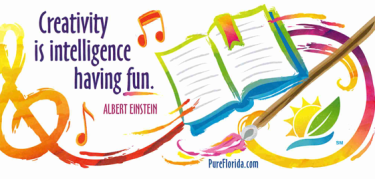 The theme of this year's luncheon is Creative Placemaking
To emphasize and celebrate the importance of arts and tourism, the Charlotte Harbor Gulf Island Coast tourism community will come together Friday, May 12, 11:00 am, at the Englewood Event Center, 3069 S McCall Rd., Englewood, for the annual Tourism Luncheon and Tourism Hall of Fame Induction.
Maestro Raffaele Livio Ponti of the Charlotte Symphony is the keynote speaker.  
"Albert Einstein called creativity, 'intelligence having fun,'" said Lorah Steiner, Director of the Punta Gorda/Englewood Beach Visitor & Convention Bureau, "and creative placemaking is valuing and encouraging the creative process in every aspect of a community, ranging from schools to the workplace. It's also about innovation and willingness to take risks. In developing our luncheon around this theme, we hope to inspire everyone to bring more creativity into their lives at home and at work." 
Arts and culture exhibitors from throughout Charlotte County will welcome luncheon attendees and the atmosphere of the lunch will be lively, fun, and creative!
The 2017 inductee into the Charlotte County Tourism Hall of Fame will be honored in a ceremony following the keynote address. Established in 2014, the Charlotte County Tourism Hall of Fame was created to honor people whose body of work in support of Charlotte County tourism has been both exceptional and diverse. Nominations were accepted until  April 19, 2017, and the inductee has been selected by a panel of six judges composed of representatives from each geographic area of Charlotte County as well as regional and state tourism organizations. 
The Charlotte County Tourism Hall of Fame is in the Charlotte County Administration Building at 18500 Murdock Circle, Port Charlotte. Previous inductees are Becky Bovell (2014), Capt. Marian Schneider (2015) and Capt. Ralph Allen (2016).
All are invited to attend! Tickets are $22 per person, available at 2017tourismluncheon.eventbrite.com or by calling 941.743.1900 no later than May 9, 2017. All tickets are general admission.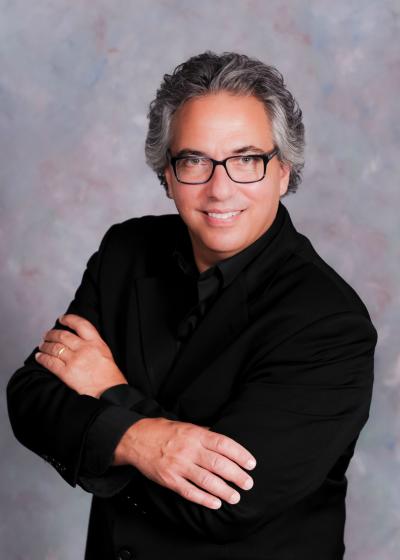 Keynote Speaker Maestro Raffaele Livio Ponti
Award-winning Conductor Raffaele Livio Ponti is an artist of dynamic personality, charismatic performances, and superb musicianship. His trademark is the breadth of his vision, the clarity of his interpretation, and the rich beauty of his sound. He has earned awards as well as praise from media outlets and concert-goers from across the country. He is currently the Artistic Director and Conductor of the Paducah Symphony Orchestra, Music Director and Conductor of Florida's Charlotte Symphony Orchestra and Visiting Instructor in Orchestral Studies & Director of the FIU Symphony Orchestra at Florida International University in Miami, Florida. Learn more about Maestro Raffaele Livio Ponti on his website. 
Annually, the Punta Gorda/Englewood Beach Visitor & Convention Bureau conducts marketing, sales and promotional campaigns to increase awareness of and visitation to Charlotte County. In addition to generating economic contributions, the Charlotte Harbor Visitor & Convention Bureau is also focused on developing soft adventure or ecotourism, a low-impact industry enabling the county to preserve the invaluable natural resources that contribute to its ecological health, distinguish the area and draw visitors.
We hope to see you May 12!